Sleek, leak-proof design makes it easy to carry around and fits in most car cup holders.
Aropy™ weighs only 780 grams and the included water tank can hold up to 80 ml of water.
Aropy™ has its own innovative heating system that brings water to a boil quickly.
Powerful 18-bar pressure automatically pours your coffee at the perfect temperature directly into the removable, transparent drinking cup.
4 minutes to Get a hot Espresso
For cold water: Press the button twice to start heating. Wait about 4 minutes and the extraction will start automatically.
For hot water: Press and hold the button for 2 seconds to extract immediately.
It's like two Espresso
machines in one.
This portable espresso machine is designed to be used with capsules or ground coffee.
Nespresso Capsule.
8g Ground coffee.
Perfect if you like ground coffee at home and capsules in the afternoon at work or in the car.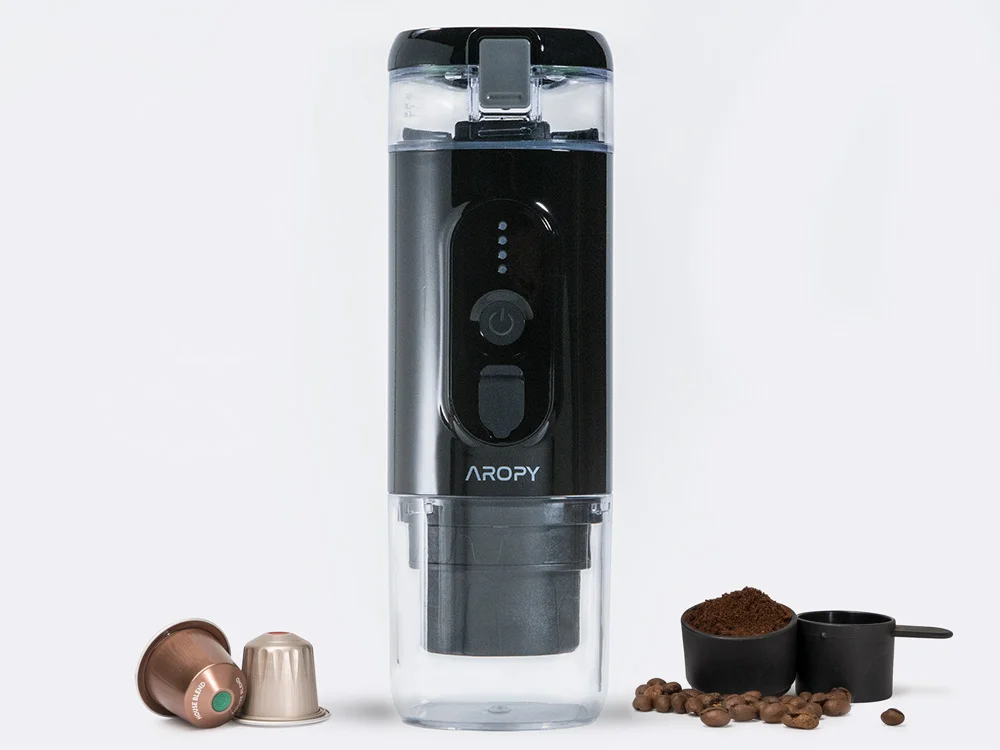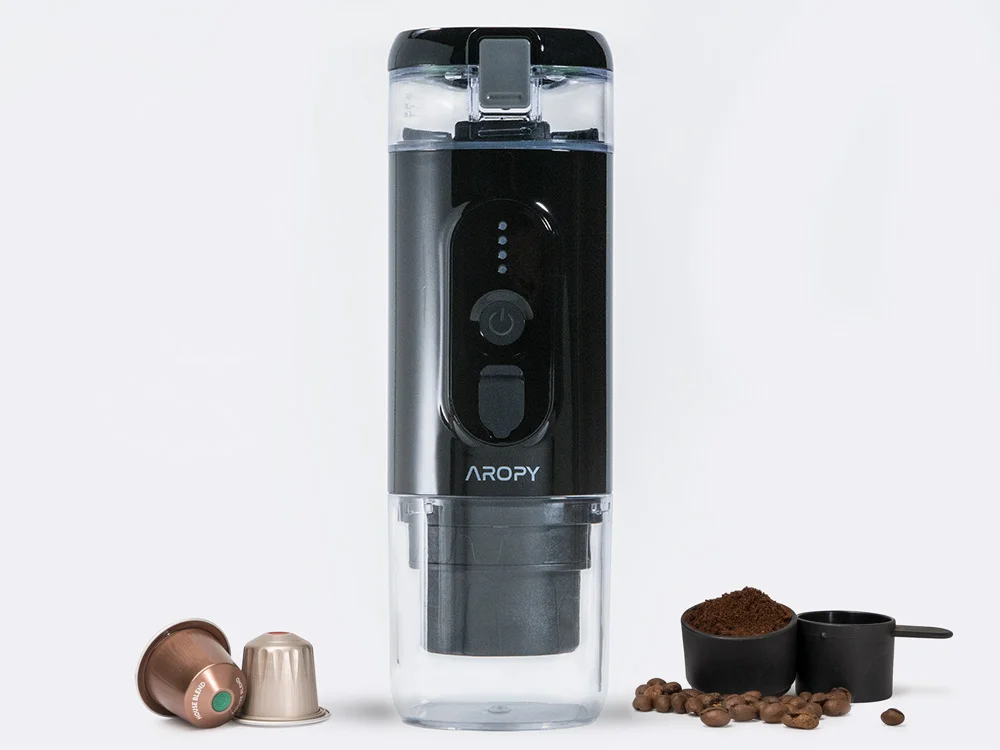 Dimensions

Dimensions

22cm x 7.2cm
Weight

Weight

780gm

Capacity

Capacity

Up to 80ml

Voltage

Voltage

12 V ⎓ 10 A

Heating water time

Heating water time

~4 Minutes

Battery

Battery

4 Cups on a full charge or ~100 Cups if Hot water

Charging time

Charging time

3.5 Hours to Fully Charged via USB Type-C (Fast charger)

Compatiblilty

Compatiblilty

Nespresso capsules (or B-brands of these) as well as with espresso ground coffee.
Pump pressure

Pump pressure

18 bar
Warranty

Warranty

12 Months