How to make coffee
with Aropy™?
Watch how to make a Hot Espresso with Ground Coffee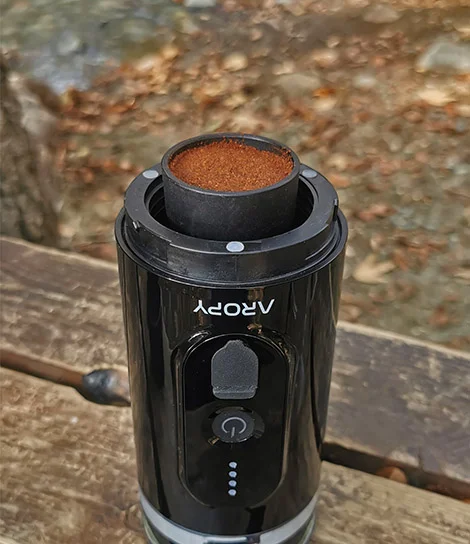 How to Make Espresso using Capsules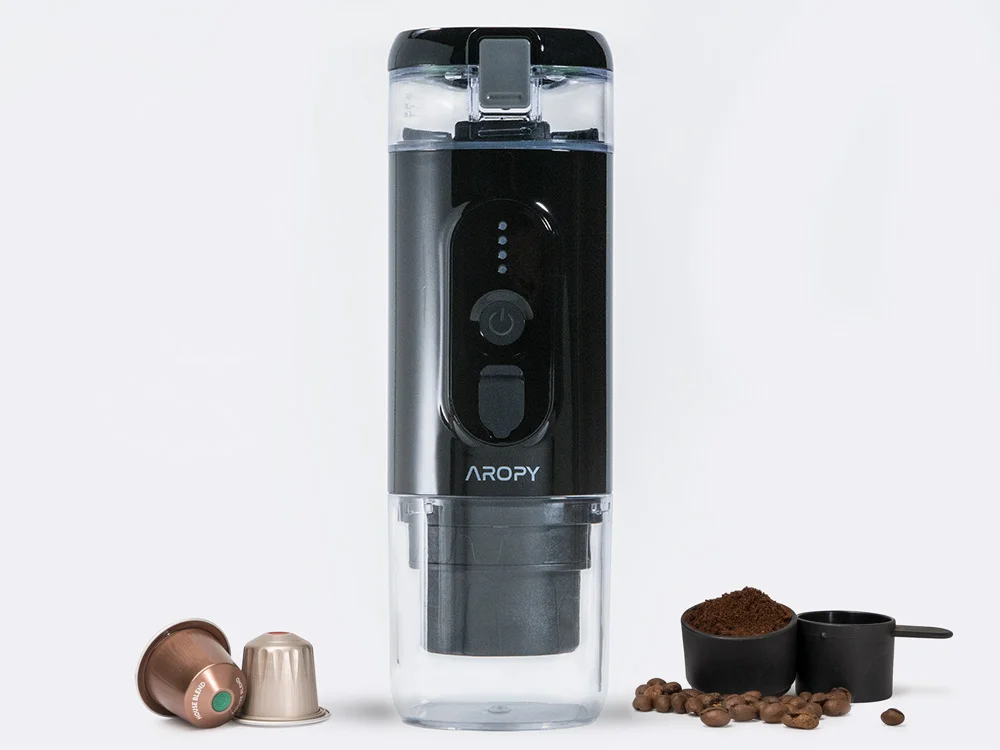 Choose your favorite capsule brand.
02.

Pour Water into the Tank
You can use either hot or cold water 
Heating Mode: Press twice within 1 second to start Heating
Instant Extraction Mode: Long press for 2 seconds to start Extraction
Automatically extracts for you. 
Connect the USB cable for charging (after heating 4-5)